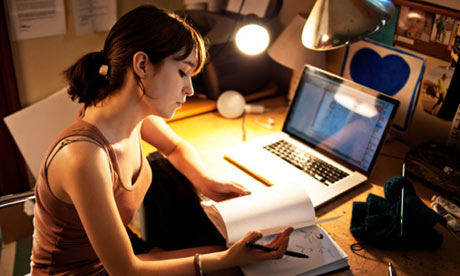 Chloe Rivers, singer
Misli Akdag, set decorator
I don't carry a sketchbook, but I always have my diary/notebook and I'm constantly taking pictures on my phone - it's like a visual diary. I'm making the photos into a book; when I look back, it's like reading pages from a diary, to see what inspired me.
Sara Morgan-Beckett, broadcast journalist
I'm a professional eavesdropper. I listen to people's conversations stepping off the train, the grinding screech of brakes and mechanical jarring of closing doors as their muffled chat then seeps away.
Chris Hugall, illustrator
Tommy Franzen, dancer
My passion is rock climbing, indoors and outside. It offers a sense of freedom and achievement; you get to unite with nature and demonstrate problem-solving skills. Often the path to the top can seem impossible or too challenging, but once you work out a route, and it's successful, it's very satisfying for the mind and body.
Amber Qureshi, publisher and editor
Jennifer Green, DJ
Jake Saslow, jazz saxophonist
Angela Evans, sports video producer
My job is all about telling stories through moving images so I love reviewing the cinematic works of moving picture pioneers. Awareness of how things move and where the light falls within the surrounding atmosphere is what makes a dynamic visual story. I look to the Lumière brothers' short film Arrival of a Train at La Ciotat as a model of how to form strong and independent narratives.